As 2021 draws to a close we want to take a beat and celebrate everything we have been able to accomplish, acknowledge the hard work, and express appreciation for all our supporters, partners, students and their families, and our Chinatown, Solano Canyon, and Lincoln Heights community! While this year was overwhelming at times, knowing that we have our community's trust and support at our back is incredibly rewarding and is what motivates us every day.
This year we graduated an amazing cohort of youth leaders who overcame the stress and instability brought on by the pandemic to be there for each other and their community.  Two of our past leaders, Helene and Leon, even stayed on to support SEACA and help us recruit new youth for this year's Youth Leadership Program! We continued to address the tremendous need of our community, since the start of the pandemic SEACA has distributed nearly $100,000 in cash assistance to low-income families, assisted 40 families with applying for government rental assistance, provided over 9,000 hot meals and produce bags, and gave out thousands of packages of PPE. In addition, we continued to advocate on important local and regional planning and policy issues ranging from affordable housing and protecting our community against gentrification and displacement, to racial justice in community planning, to advocating for more community access to green and open space, and supporting low-income communities and struggling small immigrant businesses through Covid-19 recovery.  Through it all, SEACA has grown as an organization building our capacity and increasing our reach, and we were super honored to be named the Non-profit Of the Year by Assemblymember Wendy Carrillo.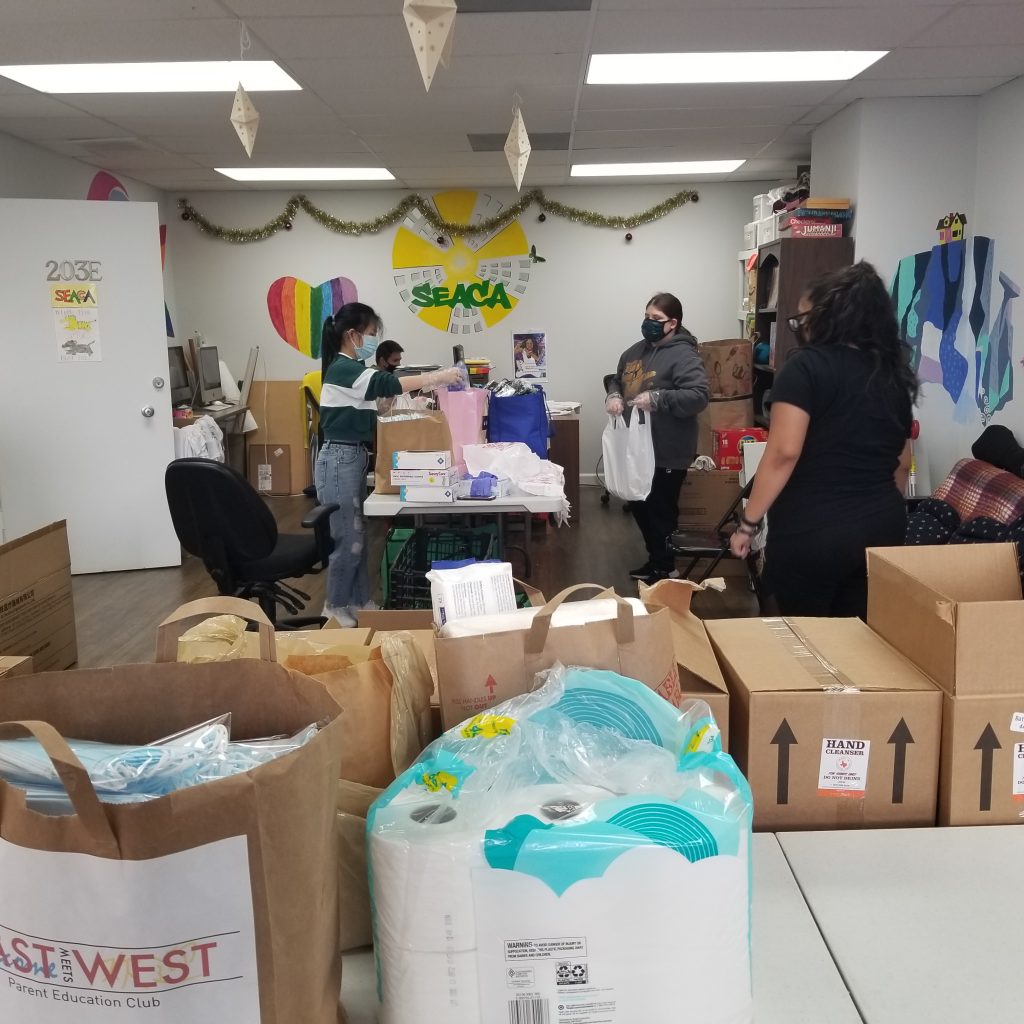 No question 2021 was an improvement over the initial shock of the Covid-19 pandemic which brought abrupt instability, loss, and an uptick in anti Asian American violence. But this year brought its own challenges as the effects of the pandemic continued to disproportionately affect low-income and communities of color. When vaccines became available, we had to set up a pop-up vaccine site in Chinatown knowing that low-income AAPI seniors and families couldn't access the online appointment system. The unequal 'recovery' has meant that our friends and families are still struggling to stay housed and pay the bills, prompting us to expand our mutual aid program and assist families with rent payments. While students returned to in-person classes and some sense of 'normalcy', we must continue to support our youth in a long journey to repair the social and emotional disruption of the pandemic.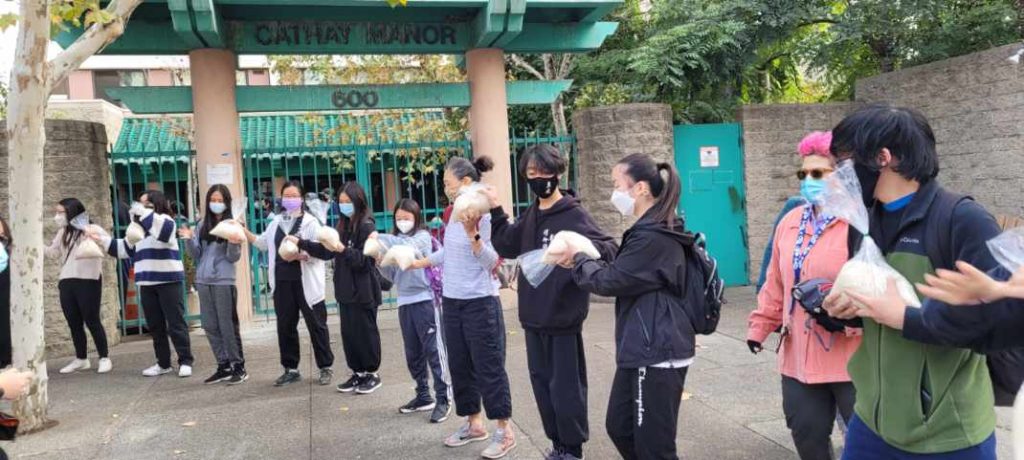 Looking to 2022, we know that the new year will come with its own opportunities and challenges.  We will continue to advocate for the needs of our community and beyond, fighting for policies that protect and create affordable housing, protect local small-businesses, and empower our youth and community members.  We are also super excited for our new cohort of youth community leaders, and can't wait to see them grow, and flex their power.  We hope that 2022 brings more opportunities to see each other, work together, and continue growing our community power!