Youth Organizers (YO's) drive positive change in their communities by turning ideas into action.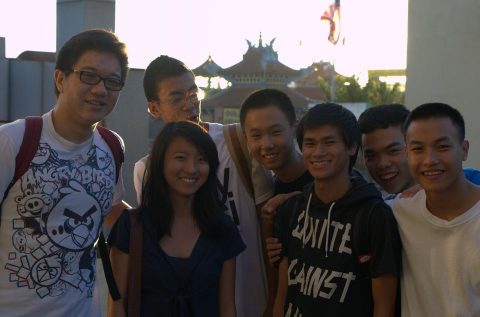 Youth Organizers take on more responsibility and play a larger role in the decision-making process throughout SEACA's campaigns.
Youth members can gain greater levels of leadership in the organization by becoming a youth organizer. As youth organizers, students deepen their leadership skills through workshops and YO retreats to discuss topics such as facilitating, cycles of oppression, power analysis, and campaign development. SEACA staff continue to emphasize relationship and community building among the YOs.
Equitable Development and Environmental Justice
Youth organizers regularly meet with city and elected officials to advocate for their concerns about their concerns around issues of gentrification, displacement, and environmental justice. Our vision for a more equitable and environmentally justice LA has twice been lauded by the LA Times Editorial Board as "A Model for LA Planning".
"The CASP campaign helped me learn more about how important it is to make sure the current Chinatown residents benefit from development."
-Danny Heng Youth Organizer
Community Health Surveys
In early 2010, students went door-to-door in the Chinatown, Lincoln Heights, and Solano Canyon neighborhoods to distribute a multi-lingual health survey conducted in collaboration with a Ph.D. student from Claremont Graduate University. The paper was published by the Kellogg Foundation and the Asian Pacific Islander American Health Forum.
"The surveys really helped me get over my fear of doing outreach and talking to people!"
-Calvin Truong SEACA Member
Your support makes our work possible!