SEACA, in conjunction with our partners at The Asian American Resource Center of Pomona College, recently took students from across all of our programs on a weekend retreat to the Claremont Colleges.

"I can't wait to take the SAT."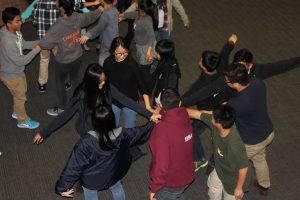 Teamwork makes the dream work.
While at Pomona College the students participated in highly active and creative workshops that melded art with social justice, fun with economic justice, and one on one advising in order to prepare them for college.
At night the SEACA youth learned about light graffiti, and the students had a chance to express their thoughts on access to higher education using simply some flashlights and cameras.
Other topics for the weekend included economic justice related activities as students put the concepts of a meritocracy to the test. How can you play a game when the odds are stacked against you from the beginning?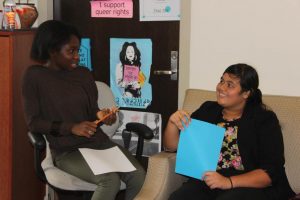 Dream big to make it big.
Of course all of this is for naught if we can't get our youth into college, so the retreat ended off with each of our students from grades 9-12 receiving one on one counseling and advice from current Claremont College students and Counselors.
As Adela, one of our youth, put it "I'm so glad I came to retreat and got to learn about college, I can't wait to take the SAT." We are pretty sure no one has ever said that in the history of ever, but we are excited that you are excited. None of this would be possible if it wasn't for the generous contributions of our supporters. If you like our programs and our work please consider donating today. And if you shop online, please consider using smile.amazon.com and enter SEACA as your charitable cause. SEACA will receive a small donation from Amazon for every eligible purchase you make while using amazon smile.
Thank you to all of our Donors, Partners, and Community Members. We can't do it with out your continued support. Consider donating today!